Reducing Plastic Bread Bag Waste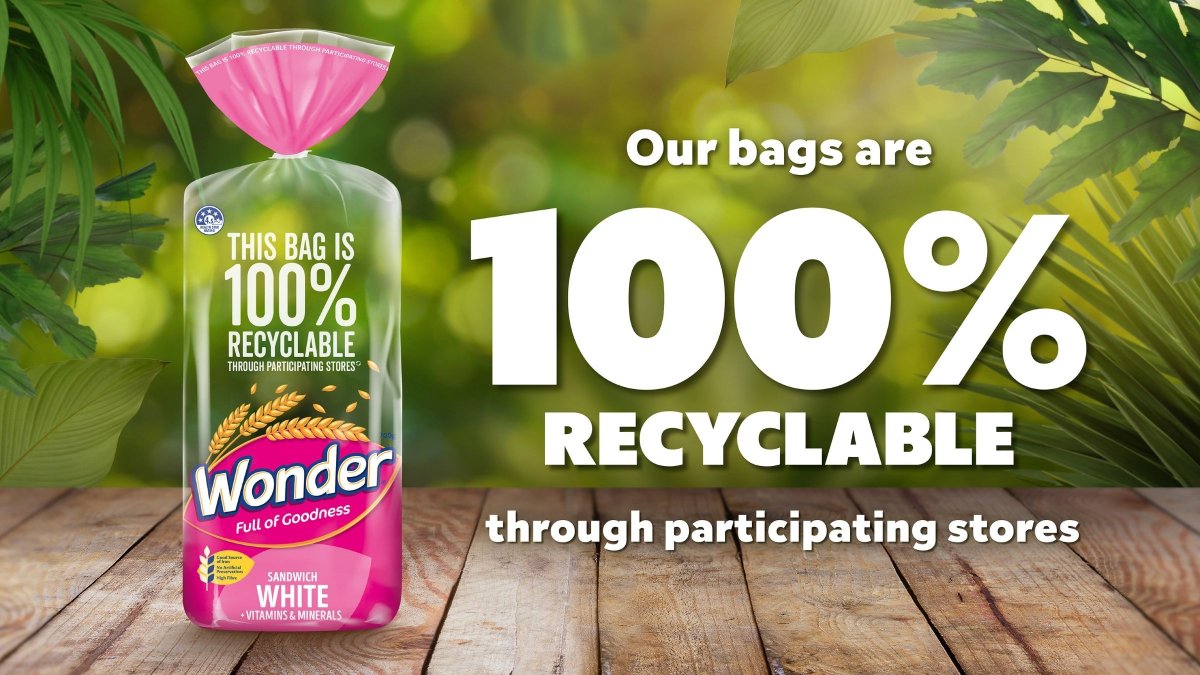 Help us recycle our bread bags!
At Wonder, we know that a cleaner planet is a better place for play. 
That's why all our bread bags are 100% recyclable through REDcycle – turning waste into play equipment. It's part of our ongoing commitment to a sustainable future for our kids.
You can help by dropping off your bread bags to your nearest REDCycle collection point.
Head to www.redcycle.net.au to find out where that is!
What have we been doing to reduce plastic bread bag waste?
We're continuously striving to improve our product as a whole, from the quality of our loaves through to the sustainability of our bread bags and tags.
That's why for over a decade we've worked diligently to reduce the environmental impact of our bread bags whilst not compromising on the fresh deliciousness of our bread. As a result we're incredibly proud to have reduced the amount of plastic in our bread bags by 25%.
We've achieved this by reducing the thickness of our bags to a world's best practice level and reducing the length of the 'ponytail' — the aptly named end of the bag after the tag. These changes have amounted to over 400 tonnes less plastic per year!
What are we working on now?
We're so dedicated that we are aiming for 100% recycled packaging by 2025 and 100% sustainable packaging material by 2030.
We also recently launched the Wonder Recycling Rewards program for schools - our newest initiative that is educating families about recycling soft plastics and making it easier and fun to do so through their schools. 
---