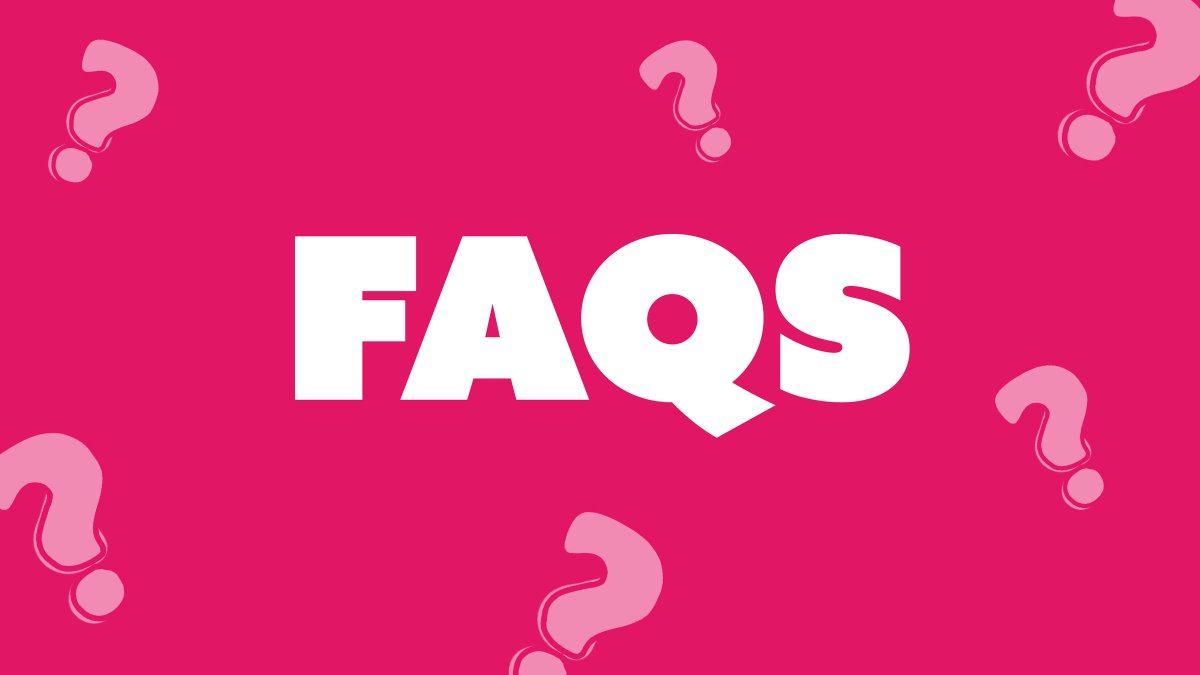 A. Wonder Recycling Rewards Program Support
How do I set up the program in the school*?
The Starter Pack PDF has everything you need to know about setting up the program in your school*.
What if items are missing from my personalised Wonder Recycling Rewards Kit?
If you haven't received the below items in your Wonder Recycling Rewards Kit, please contact us wonder@rhsports.com.au
The Wonder Recycling Rewards Kit should contain:
Five Collection Boxes
Five Recyclable Collection Box Liners
Four A4 Posters (2 to be put up at the start of the program and 2 to be put up at the start of Term 3)
Four A3 Posters (2 to be put up at the start of the program and 2 to be put up at the start of Term 3)
Twenty A4 Certificates
One Information Sheet
One FAQs Sheet
Can I clarify exactly what a bread bag is for recycling purposes?
The rule of thumb is that if it has contained bread of some sort and is a soft plastic, then it's a bread bag. If it hasn't contained bread, then it's not a bread bag.
How do we collect the bread bags at school*?
Set up your Wonder Recycling Rewards Collection Box (there are five sent to you in your Wonder Recycling Rewards Kit). We suggest you set up one box at a time in a location that is easy for students to see and access.
Each Collection Box can be filled with 5kgs of bread bags (if you don't have scales handy that's about 14-16 Wonder bread bags filled with bread bags).
How do we send our collection boxes once they are full?
Once your collection boxes are full, follow these simple steps to see your rewards points tally up! 
Click here to generate a FREE return label to attach to your collection box.
Make sure you request your free tracking label from the post office so you can track any lost boxes (and rewards points!).
Login with your unique username and password and see your points tally at the top of the website!
How are the bread bags recycled when we have collected them?
Our recycling partner REDcycle manages the recycling process for us. REDcycle empty the cartons, weigh the plastic and recycle the boxes. The plastic is then baled and shipped to REPLAS who will turn it into the end product. You can learn more about what they do by visiting their website redcycle.net.au. REPLAS is the company that turns recycled plastic into recycled things like school* benches, exercise circuits and bollards. REPLAS also have some good information and explanation videos on their website replas.com.au.
Can we recycle other materials other than bread bags?
As part of the Wonder Recycling Rewards program we are only collecting bread bags. That shouldn't stop you from collecting other soft plastics and taking them into your nearest REDcycle soft plastics recycling centre. Find your nearest one here.
Do our bread bags need to be clean?
Bread bags should be as free from crumbs as they can be to keep the recycling process free from contamination (there is no need to wash them).
Do you have marketing templates we can use in our school*?
YES we do! To help you get the word out easily through your teacher, student and parent community we have user-friendly support materials included in your Wonder Recycling Rewards Kit. In addition to what you've received, you will find a link to more documents in your Starter Pack that was emailed to you when you registered.
We won't be able to fill all five of our Collection Boxes, what should we do?
We are celebrating all recycling efforts made, any bread bags that don't end up in landfill is a win for us! Don't stress if you don't manage to fill all your boxes. You will still earn reward points to spend at RHSports so check your points tally at the end of term. When Term 3 finishes be sure to recycle any unused boxes in your cardboard recycling bins.
What happens to the bread bag tags?
The cardboard bread bag tags are not included in the collection process this year. We will only be rewarding points for bread bags collected to keep award points even and fair. Please place your cardboard bread bag tags in a paper envelope and place in your school* paper recycling bin.
B. Earning reward points
How are the reward points allocated?
When your collection boxes arrive at our recycling partner (REDcycle) they will weigh your bread bags, record the weight and RHSports will allocate the points to your Wonder Recycling Rewards online account.
One full collection box is 5kgs = 500 points
Each school* can collect up to 2,500 points!!
You can review your tally in your Wonder Recycling Rewards RHSports account. You can also check out all the sports equipment on offer and start building your wish list!
Redeeming RHSports points
You will be able to place your rewards points order between 10th October and 21st October. You must spend all your points in  ONE order, we are not able to send multiple orders.
C. Spending reward points
When I log in using my Wonder Recycling Rewards program username I can't see all RHSports products, why is this the case?
The Wonder Recycling Rewards program is offering a select range of the most popular products to be redeemed from the RHSports range, so not all products are available.
How many orders can I make using the Wonder program?
Each school* can only place ONE order and should endeavour to use all their points in the single order. This is to keep the shipping and handling process streamlined.
Is there a freight charge for my order?
There is no freight charge.
What happens if my points are less than what I thought?
In the event that you believe there is a discrepancy in the number of points provided please contact the Wonder Recycling Rewards and RHSports support team at wonder@rhsports.com.au
I have placed my order but I haven't received my equipment. When can I expect my order?
Orders will be dispatched during Term 4, 2022. In the event you have not received your equipment by 23rd December, please contact RHSports at wonder@rhsports.com.au and have your account details ready to identify your order. Any orders placed beyond the original order deadline of 21st October, 2022 will be delivered after this date.
Why can't I access the cart?
If you can't see the cart, that is because we will be in the process of counting all the points that have been allocated. As soon as we have done this we will open up the ordering capability. Thank you for your patience with this. Note that our intention is to open this from week commencing 10th October. Please remember that you may only place one order, so please ensure you have waited at least 5 business days from the posting of your last Collection Box of bread bags before you order, to ensure your tally reflects all of your final sent-in quantities.
Missing, Damaged & Faulty Goods:
Participants should immediately check all products carefully for damage or faults and to ensure the correct products and
quantity have been received.
If a product obtained through the Wonder Recycling Rewards program is incorrect, damaged or faulty (through no fault of the Participant), the coordinator is to email wonder@rshports.com.au to arrange for an exchange or correction to the order. All errors or damages must be reported within seven (7) days of receiving your order. Returns cannot be accepted without prior approval.
RHSports will replace or exchange your item/s providing:
The original product packaging is not torn, broken or missing
The product has not been used, labelled or worn
When making a claim you must refer to your:
Wonder Recycling Rewards program account code
Invoice number
Relevant product codes
If a replacement product is requested and authorised by Wonder or RHSports, the replacement products will be dispatched at no cost to the Participant.
D. RHSports account problems
How do I sign our school* up to be part of this?
Click here for more info and to sign up! OR your school should have received an invitation to participate from Wonder or RHSports. If you have this, you can click through directly from the email to complete the registration form. Once you sign up, you will receive everything you need to get started – it's that easy! Once your school receives their Starter Pack they can commence collection and visit rhsports.com.au/wonderrecyclingrewards to stay up to date with the schools rewards points. For more information visit wonder.com.au
NB: The RHSports account holder does not need to run the Wonder Recycling Rewards program in the school*, they just need to facilitate the registration process. A program coordinator will be nominated for your school* when you register, you can make that whomever you like (staff member or school* parent).
How can I change our school's* contact details?
Contact the Wonder Recycling Rewards and RHSports support team at wonder@rhsports.com.au
I have misplaced my unique Wonder Recycling Rewards code and password – what do I do?
Contact the Wonder Recycling Rewards and RHSports support team at wonder@rhsports.com.au
Where can I find my school's* Wonder Recycling Rewards unique code?
The unique Wonder Recycling Rewards code for your school was sent to you in your confirmation email after registration. This code is unique to your school* and will be the code in which we track and trace all the bread bags you send us!
Will my regular RHSports account code work for the Wonder program?
No. When you register your school* to participate in the program you will be emailed a Wonder Recycling Rewards program username and password as well as your unique code that will identify your school* in the Wonder Recycling Rewards program. If you do not receive your password or have misplaced it please email the Wonder Recycling Rewards and RHSports support team at wonder@rhsports.com.au
What if my login doesn't work?
Your initial password will have to be changed once you have logged on for the first time. If you are unable to login with your initial password, please contact RHSports at wonder@rhsports.com.au
Contacting RHSports
For any question that has not been answered in the above, you can contact us on wonder@rhsports.com.au
 
---