Kids' lunchbox ideas: 5 fun and healthy options for an epic back to school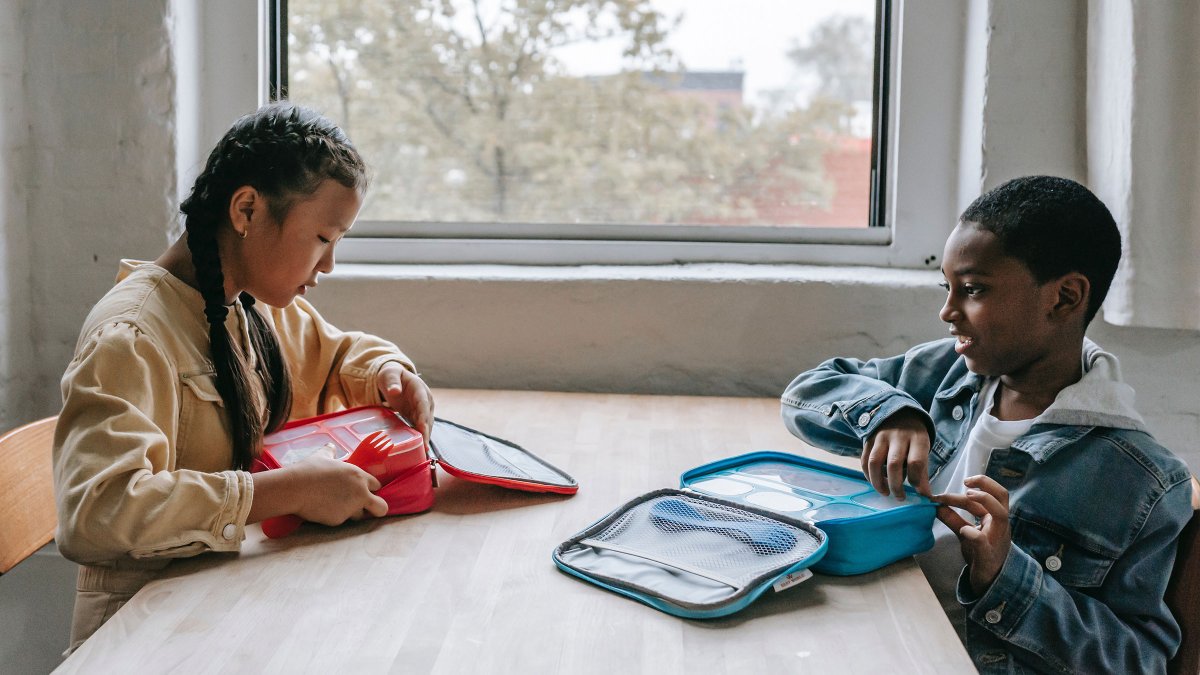 Get creative with these 5 fun and healthy kids' lunchbox ideas. Easy and quick to make, they're sure to make back to school a blast.
It's that crazy time of year again. The holidays have come and gone, school is starting up again and you're probably flat out trying to juggle a million things at once. From cleaning out last year's backpacks, to digging uniforms out of the laundry pile, to arranging weekend playdates and replying to the awkward WhatsApp chat about who's in whose class, your to-do list is probably packed to the rafters.
But besides actually getting them to school, there's one morning task that's more important than most: making sure your kids' lunchbox ideas are exciting enough to guarantee they come back empty.
The trick is making lunches that don't just look great, but are filled with the flavours they love and the nutrients they need to feed their wonder, play and learning. It's a tricky balancing act, we know, but we're here to help. Full of goodness (and easy to make), these fun and simple kids' lunchbox ideas are sure to light up little faces.
1. Sandwich kebabs
Almost everyone loves kebabs – and not just because they taste great. For kids especially, there's nothing better than food on a stick. And there's no reason why you can't take the excitement of a kebab and apply it to their sandwiches.
To make your sandwich-on-a-stick, all you need are a couple of bamboo skewers (found in most supermarkets; just chop off the pointy ends to make them safer), some vitamin and mineral packed bread, and a few extra ingredients to act as the filling. For the filling, there's no need to reinvent the wheel – any sandwich your kids already love will work. Take the classic ham and cheese, for instance. Simply slice up the bread and cheese into small squares of the same size, roll up the ham, then slide it all onto the skewer. Easy-peasy.
2. Pinwheel sandwiches
Rolled and ready in minutes, pinwheel sandwiches are a super simple lunchbox idea and a great way of adding variety (minus the stress) to your busy mornings.
The basic method is this: take a piece of bread, roll it flat with a rolling pin, add filling to one side, roll it up tightly, and cut it into bite-sized sections. The end product should be fun little sandwich cylinders that fit perfectly into most lunchboxes.
For fillings, you can use whatever your kids like, so long as the ingredients are thin and spreadable enough to make rolling them up easy. Peanut butter and jam, anyone?
3. Toasted sandwiches
It's toasty time! Toasted sandwiches are a breakfast classic, but there's nothing stopping you from turning them into a lunchtime hit your kids crave. From the crispy bread to the soft, melted filling, toasties are a tasty option that offer them something a little different from the regular lunchtime sandwich.
Making a toasty is easy, and it's something you've probably done a hundred times ­– but there are a couple of tips and tricks to keep in mind when you're including them in your kids' lunchboxes.
Make sure your fillings aren't too moist, and let the toasty cool down on both sides before packing it for their lunch (to do this, just pop the finished toasty on a wire rack, like your oven grill, and let cool). These two steps will help you to avoid soggy sandwiches and make for epic toasties your kids will love.
 
4. Club sandwiches
Another favourite, the club sandwich is a meal your kids probably know from dining out (and all the excitement that comes with it). But because it's made easily from everyday ingredients, there's no reason why the classic club can't feature in their lunchbox, too.
The most iconic version of the club includes lettuce, tomato, mayonnaise and some kind of thin meat (often crispy bacon) – all stacked between three layers of toasted triangularly-cut bread (white works best), and held together with a toothpick.
But the beauty of the club is that you can keep the fun, towering structure your kids love, while tailoring the ingredients to your time and their tastes. In too much of a rush to cook bacon? Use ham. Don't want tomatoes making the bread soggy? Swap them out for a drier alternative, like capsicum.
5. Fun and simple sandwich shapes
Coming up with exciting lunchbox ideas can be as simple as experimenting with different shapes. From leaping dolphins and roaring dinosaurs to soaring clouds and enormous elephants, there's a range of sandwich (and cookie) cutters out there that can help you turn each piece of bread into something that sparks a little lunchtime wonder.
The back-to-school period is always a little hectic. But, with a little helping hand from the ideas above – and the goodness of Wonder loaves  – planning for lunchboxes doesn't have to be. What's more, your kids will love them. 
Want more ideas to help fuel their wonder and play? Sign up for our newsletter.
 
---