This is how Wonder fuels active play!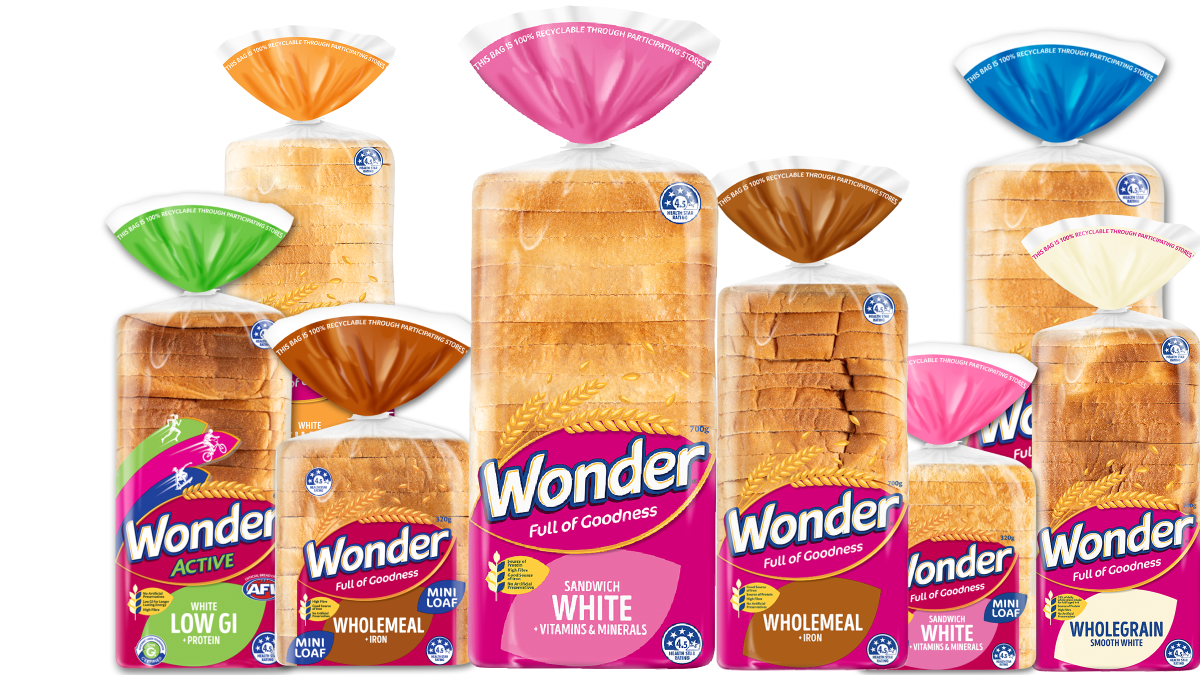 We try and make it easy for your kids to get the right nutrition to fuel their days. All of our Wonder loaves have 4.5 Health Stars, are high in fibre, a good source of protein, have no artificial preservatives, no added sugar and are full of vitamins and minerals for healthy Aussie kids. Each of our products have a special blend of vitamins and minerals that help you to fill your kids day full of goodness.
Wonder Vitamins and Minerals 
Contains Vitamin B6 which is crucial for your body to use protein & iron; Zinc for a healthy immune system; Protein for growth & development of kid's bones; Vitamin E to helps kid's growth & development; Niacin B3 for brain function; Iron to reduce tiredness and fatigue; and Thiamin B1 to produce energy.
Wonder Wholemeal Iron
Packed with Iron to help reduce fatigue and tiredness, Thiamin B1 to help produce energy and Protein to help grow and maintain muscles.
Wonder Smooth Wholegrain 
Each slice of Wonder Smooth Wholegrain gives you a source of Protein for bone and muscle development, Thiamin B1 for energy production, and 27% of your Daily whole grain Intake.
Wonder Hi Fibre 
Contains Thiamin B1 and Protein. It also helps kids to meet their daily fibre needs and fuel them for a busy day of school and play.
Wonder Active Low GI
Wonder Active has Low GI for longer lasting energy and helps your kids stay fuller for longer! As well as this it's packed with Fibre and Protein to support digestive health and grow & maintain muscle.
---